STOOD-UP-STOOL

Furniture Design | Socializing Point
Technopolis —
Athens, Greece | 2013
Team: TiNi Group


Role: Founder, Designer
Concept
Entertaining the idea that Greeks are often late to their appointments, TiNi Group designed a furniture dedicated to the ones who are on time — and often stood-up. The cultural relationship with time & punctuality is highligted in a humorous and playful way through design.
Awards
Pame-ekso Contest Finalist | Athens Greece

Pame-ekso Exhibition Finalist: 1:1 scale prototype
Publications
Greek Newspaper
To Vima
, digital version:
tovima.gr
Role
Ideation, Concept, Fabrication Details, Build, Exhibition Booth
Project Status

Realised
SOCIALIZING POINT
The pyramidal form of the Stood-Up Stool creates a public meeting point that stands out of the urbanscape and attracts the eye of the passersby. Two hourglasses placed on each seat count the minutes of waiting, prooving the Stood-Up status of the punctual person.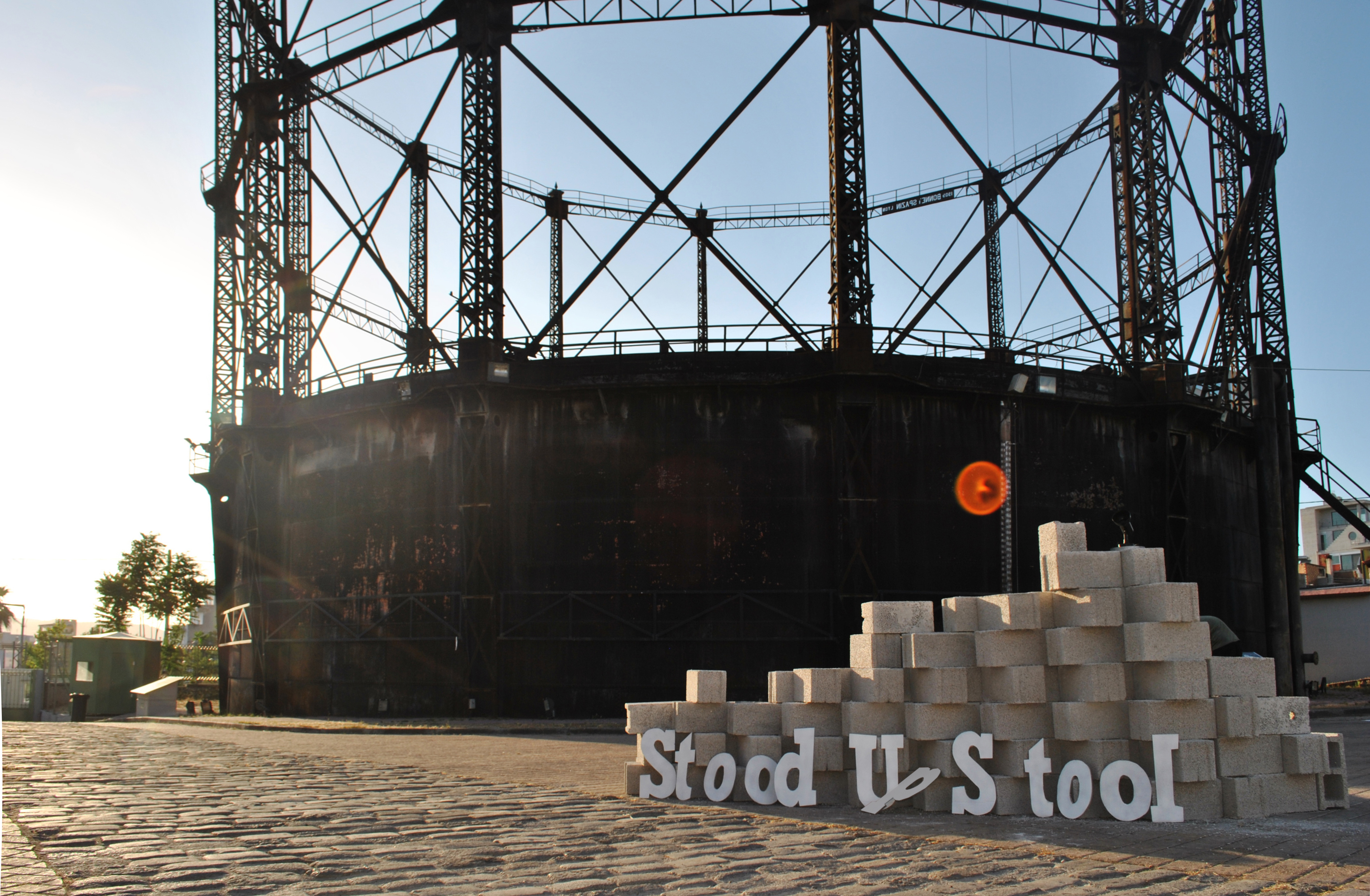 Relevant to this day, Stood-Up-Stool is a socializing point encouraging face-to-face interactions as much, as it is a commentary to the current socializing trends.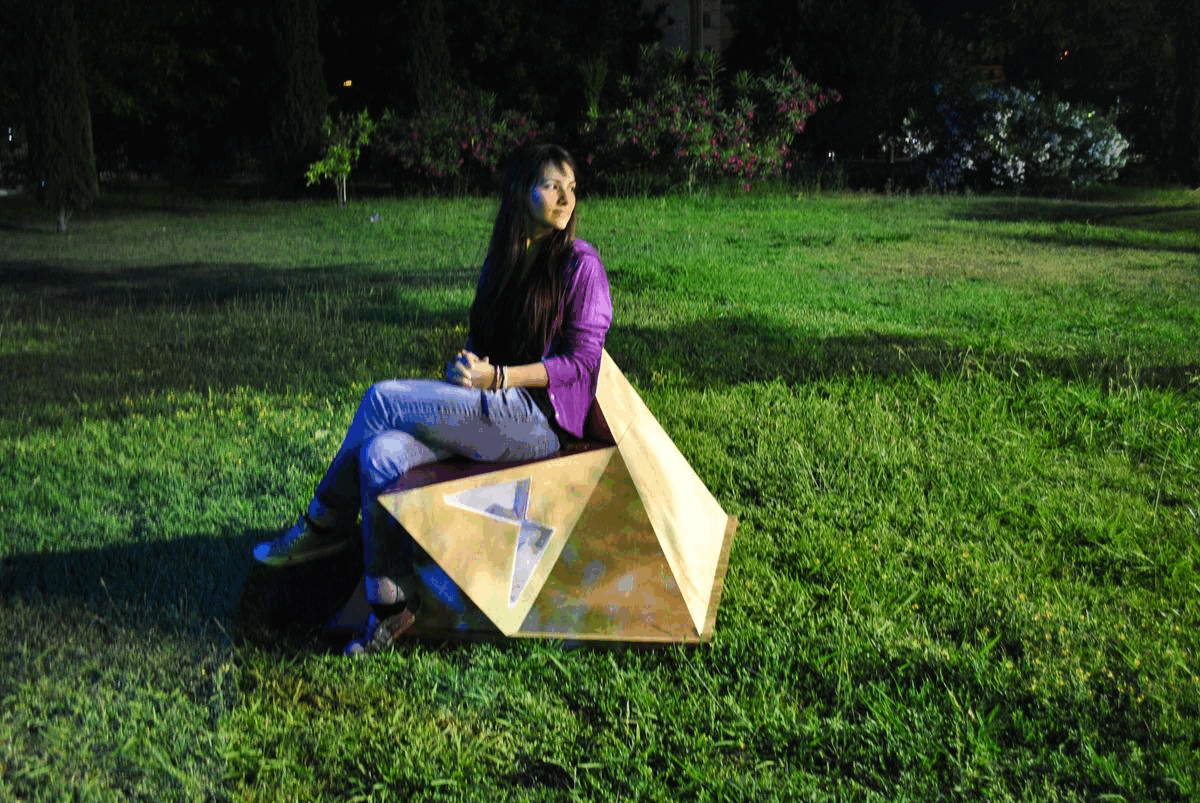 DESIGN DETAILS & FABRICATION