Kingdom of Nature
American Museum of Natural History
Experiential Graphic Design | Wayfinding
This project aims on activating the often ignored staircase of the American Museum of Natural History. The design solution navigates the audience to the Halls of the museum in a fun and emotionally charged way.
American Museum of Natural History
The museum holds a very special place in the heart of New Yorkers'; for many of them it is the first museum they visited in their lives.

The space evokes emotions and the artifacts trigger memories. AMNH is a conservatory of the Kingdom of Nature, where visitors create a personal and unique bond with the exhibits.
Goals
The client's wish was to find a solution in order to
activate and introduce visitors to the Central Park West entrance and stairwell. Specifically they stated
"... to

make the staircase 'a place', that provides content that is not offered by the rest of museum."
Challenges
engage visitors with content and direct them to each floor

regulate foot traffic and elevator lines
inform and help people to curate their visit

encourage visitors to use the stairs, as part of the experience

wayfinding user-friendly, easy to understand for international and local visitors


include a signage system that promotes changing exhibits, programs, and events

design a system that will work in addition to the museum's three existing wayfinding systems
Design Considerations

The new wayfinding system should:
sync with the existing materiality of the site and respects the character of the building

sync with the physical museum map

illustrate the identity of AMNH

be ADA approved, all visitors able to have access to the experience
Visitors as explorers will navigate by landmarks inside AMNH's corridors and start a journey with lots of surprises before reaching their destinations. The central stairwell will represent the transition and evolution in the Kingdom of Nature, becoming a place that encourages and enhances the overall experience of the museum.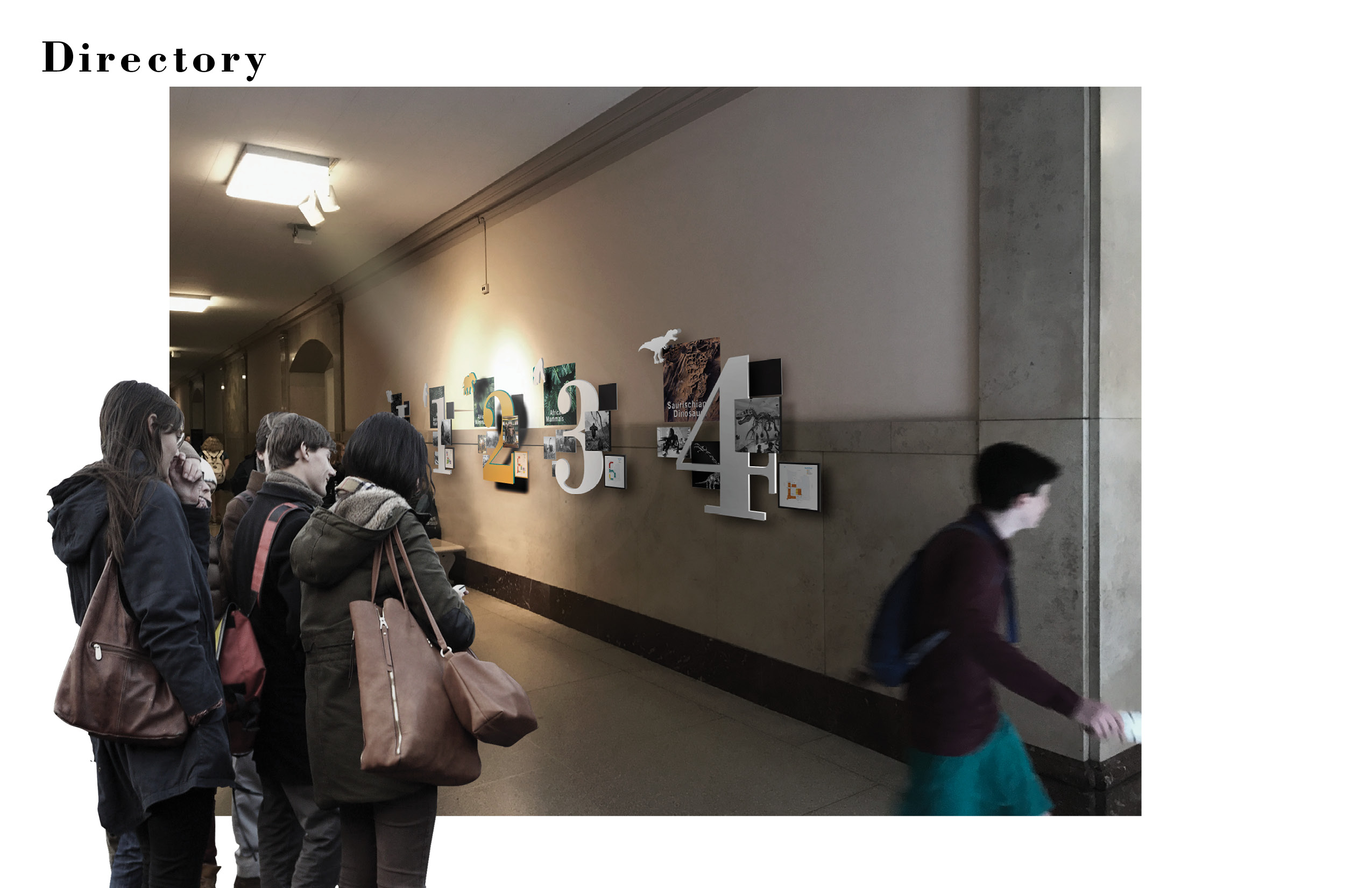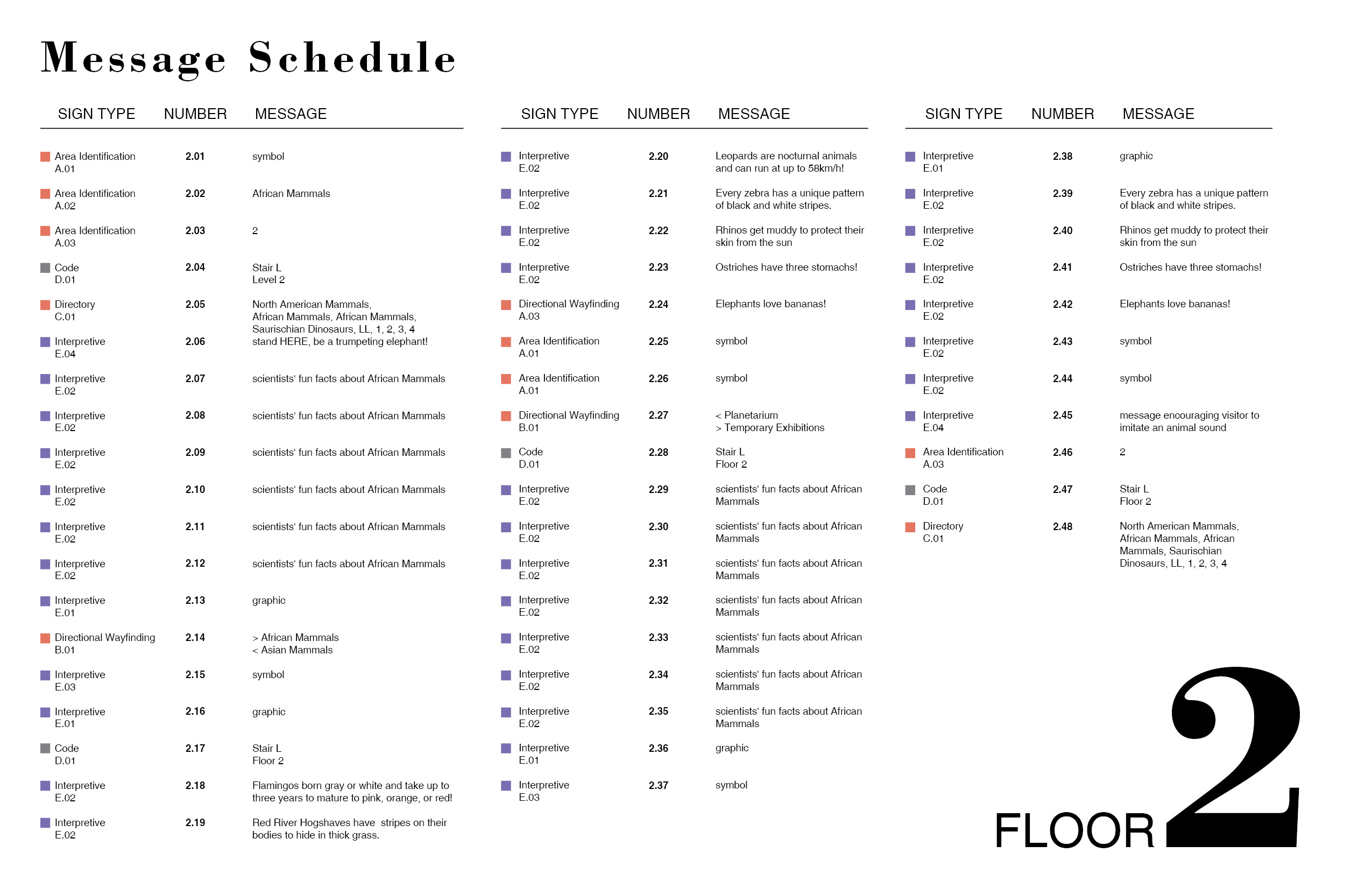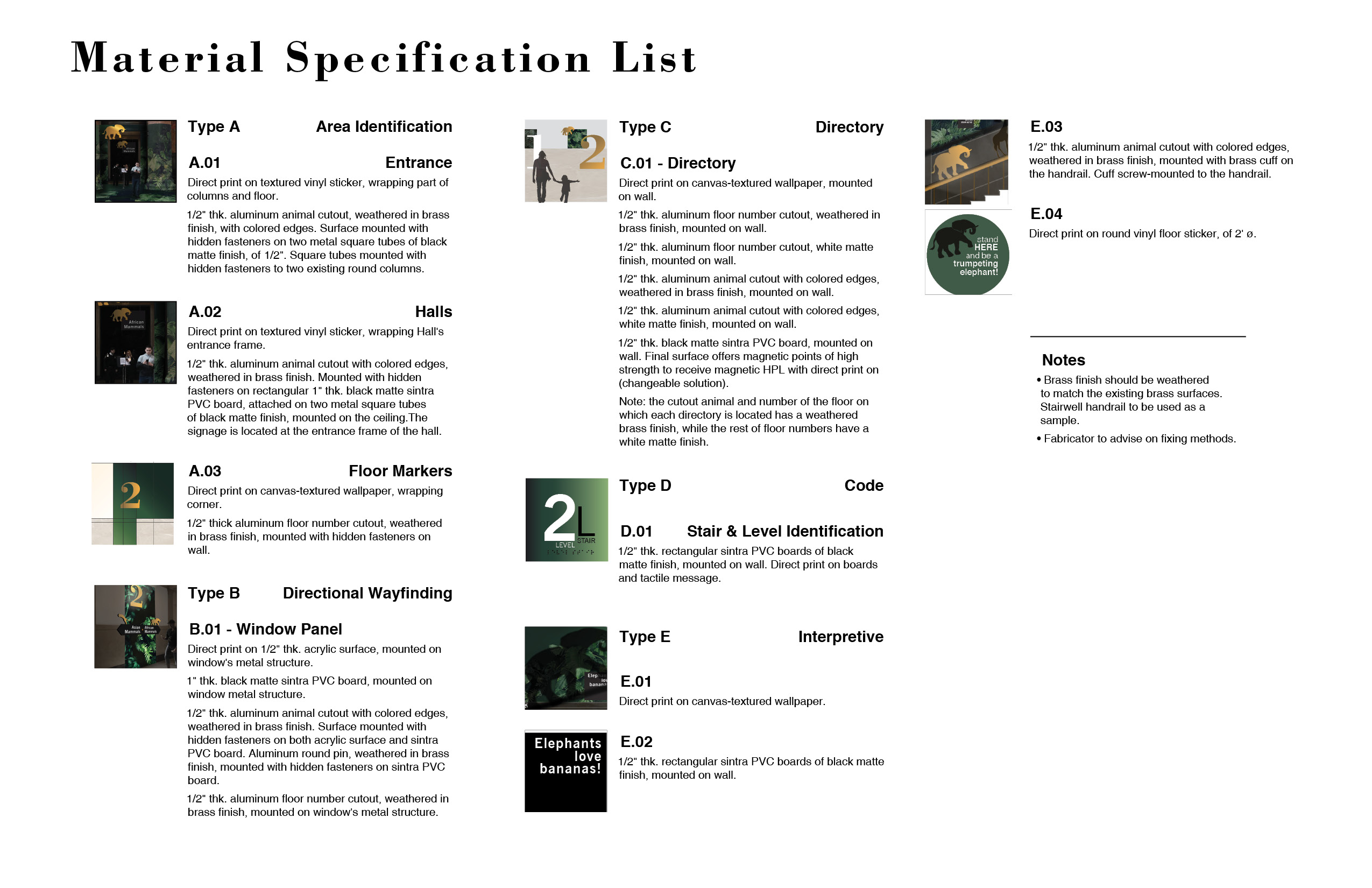 A detailed research of the existing wayfinding systems and visitors' behaviour has been made before proceeding to the design solution.
For more information, read the SEGD article on the project.
This is the winning project of the Design Partnership Competition on Wayfinding and Placemaking for the American Museum of Natural History.

It was created in May 2019, for the Graphic course, in the Master's Program of Exhibition and Experience Design, Fashion Institute Technology, NY.