GLOW UP
Brand Activation
Atlanta, USA | 2022
Client: Refinery 29 — Unbothered | Vice Media Group
Team: Inner City | IC-YA


Role: Experiential 3D Designer | Freelance
Concept
Unbothered had its first-time, IRL, 2-day event celebrating Juneteenth. By taking over an independent property, this activation featured a variety of spaces, vibrand dreamscapes and inspiring moments for the guests, in an intimate and inclusive setting.
Audience
18-35 years-old, Black Folks
Role
3d modeling of space & furniture, rendered views, co-designed & resolved spatial & fabrication challenges, fabrication documents
Project Status

Realised, June 2022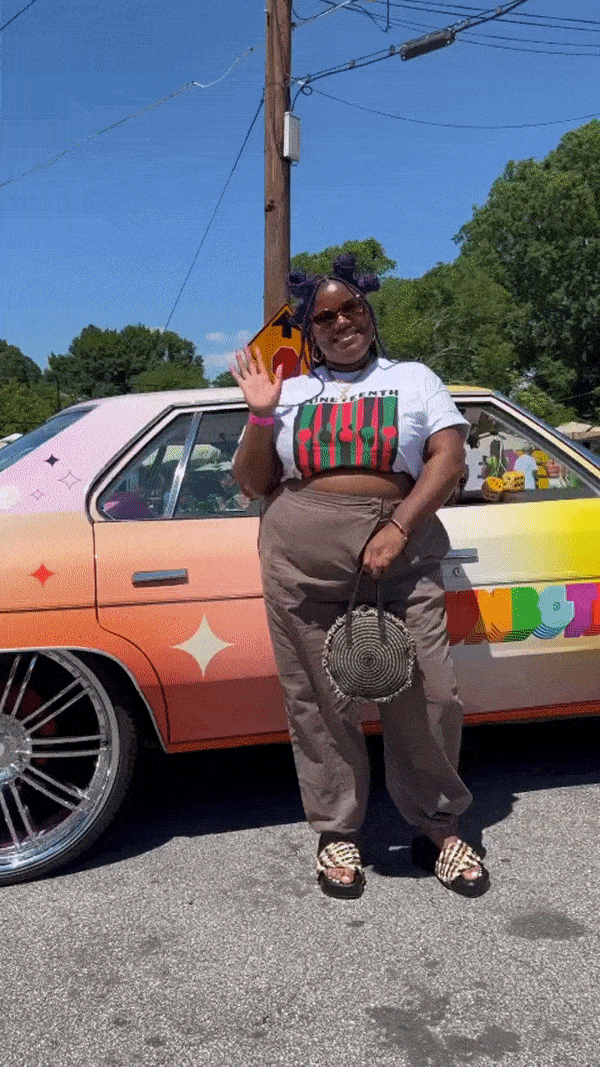 Videos: Jayde Powell, @jaydeipowell
Multi-purpose pavilion, hosting sessions and performances throughout the weekend.
CREATOR'S STUDIO
Multimedia content creation zone featuring a podcast recording booth, conference space, photo ops and a photography studio.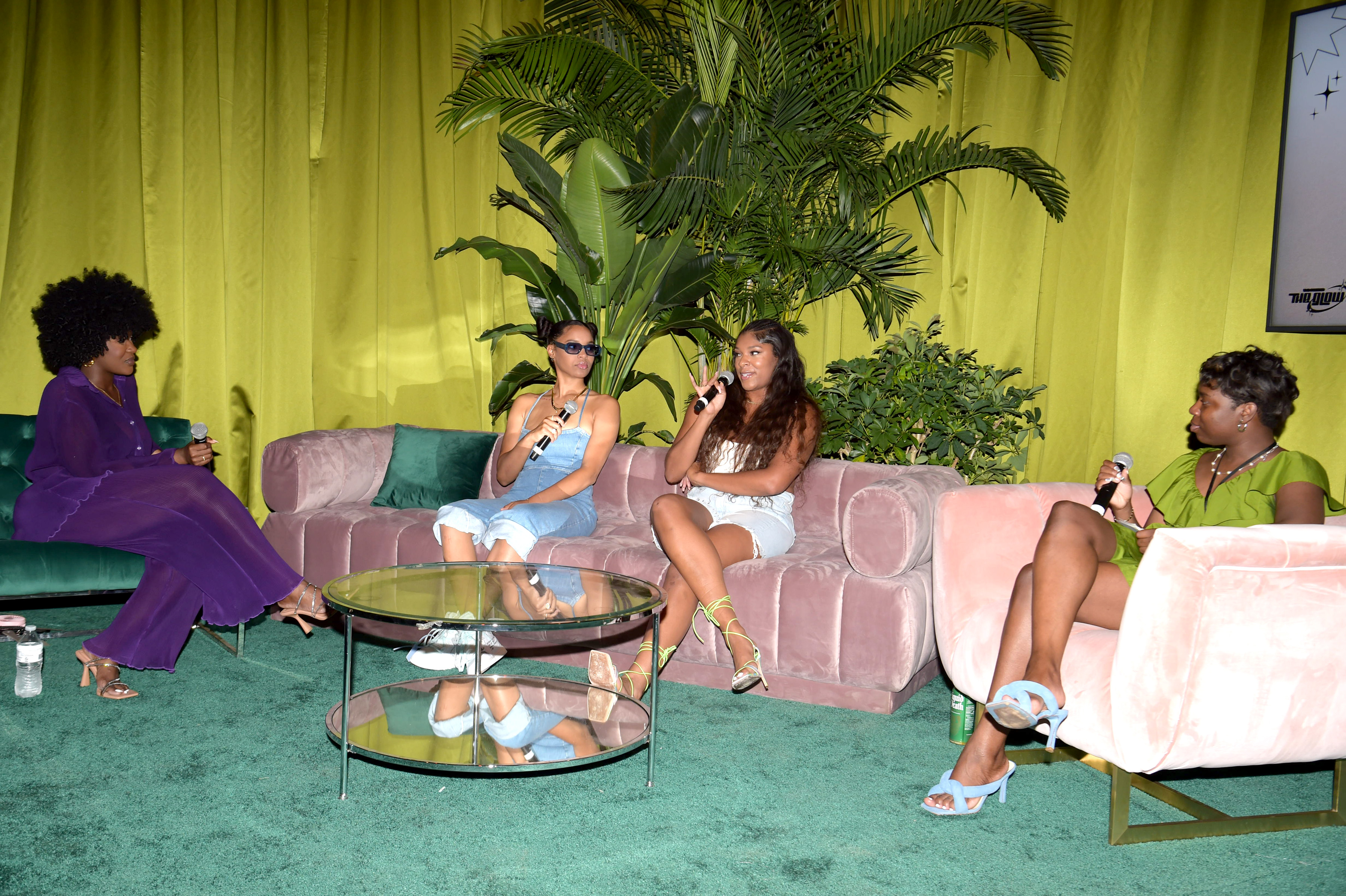 GLOW & ROLL
Always-on roller skating rink and stage at the center of it all with live music, DJs, performances and skate demos.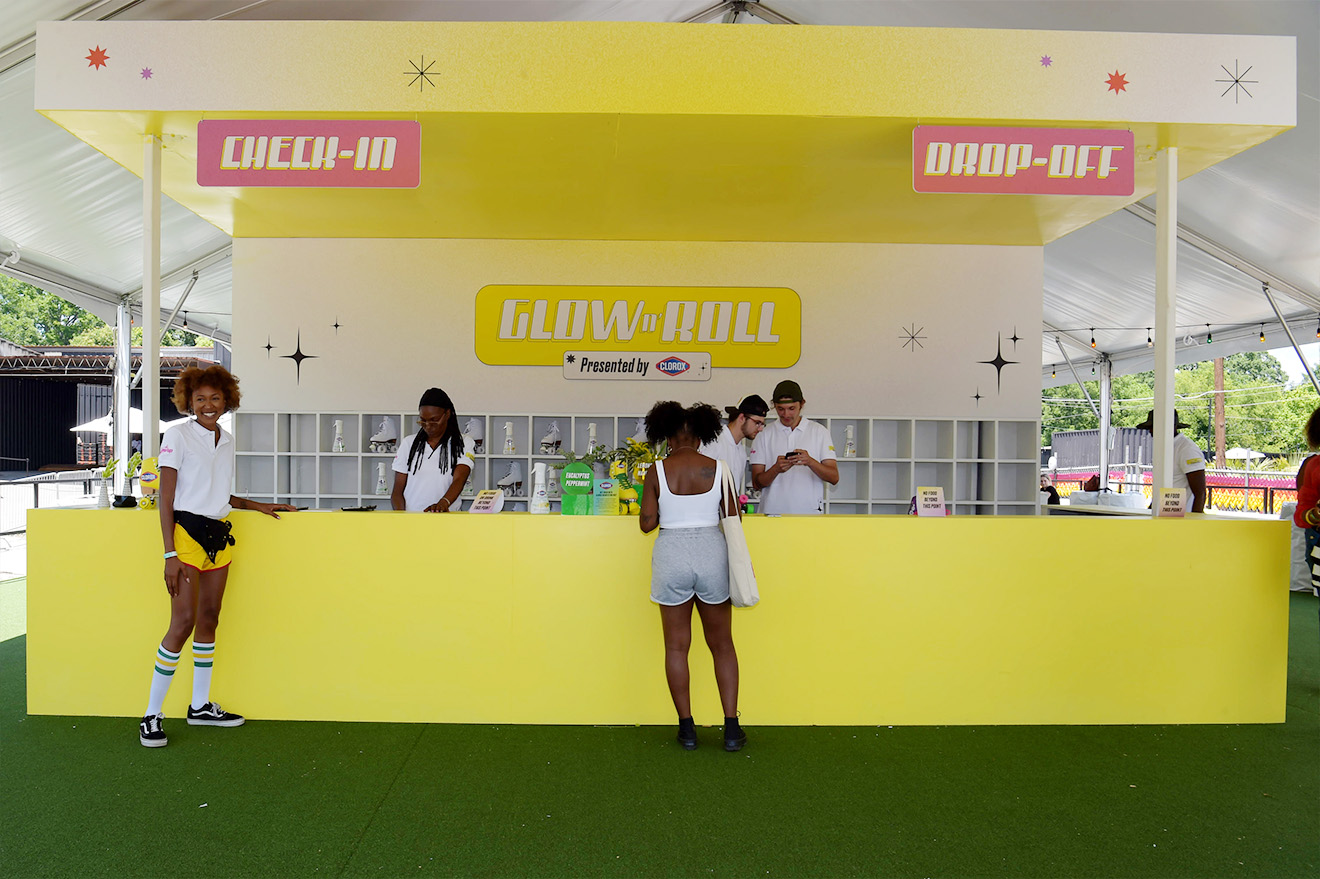 FILL YOUR PLATE FOOD COURT
Food court featuring Atlanta's tastiest black-owned treats.
GLOW UP BAR
Self-care haven offering beauty touch ups and wellness tricks.
MY COIN MARKETPLACE
Always-on marketplace featuring live product discovery and trial, exclusive drops and more.
Photography: Inner City | IC-YA