This is a brand experience that uses light to promote Citizen, a controversial, start-up application designed for smartphones. The application's mission is to keep people of Metropoles aware of crimes in their area.

Challenge
For many people, Citizen raises some thorny ethical questions. Thus, the design challenge is to create an experience which encourages visitors to form their own opinion on the Brand.
Goals
One crucial goal is to present Brand's mission in a clear way and restore its name. This light show is designed for groups and aims to strengthen the sense of community.
Location
The short-term experience takes place inside an iconic landmark of NY city, the Domino Sugar Factory.
Audience
The audience is adult citizens of New York, one of the two metropoles where the app is now available.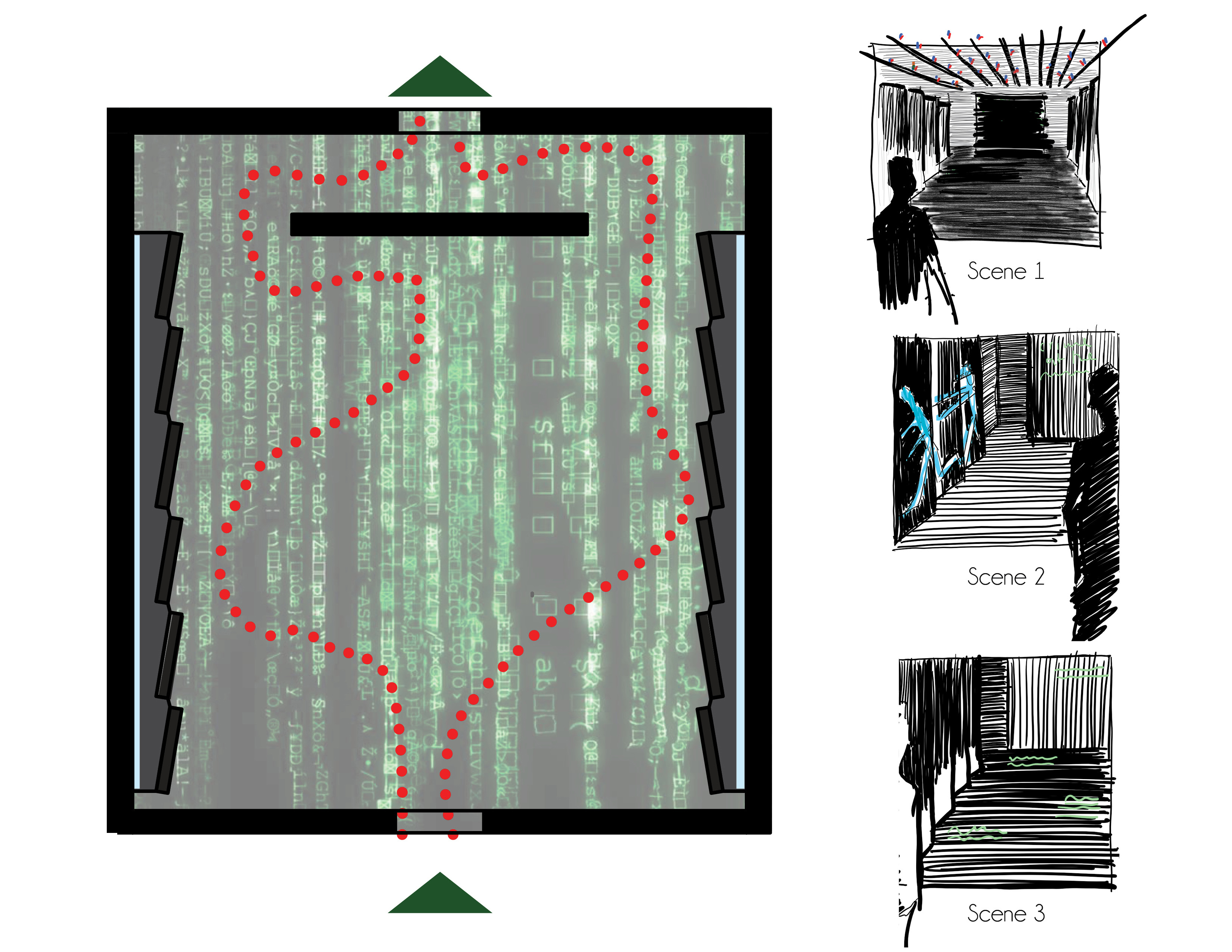 Citizen's story unfolds in three different lighting scenes and it is inspired by the way that the application works;


1. The police is informed about the suspicious activity
2. The action starts
3. The application's data run in real-time to reach and inform the citizens.

Special audio Installations will accompany each scene.
The light show lasts for 5 minutes. As the visitors step out of the room, they receive a message on their phone with the link to download the App, if they wish to.
A detailed research of lighting plans and fixtures has been made in order to chose the most appropriate techniques and products to light Citizen's brand experience.
Credits for opening image:
"High Fashion Crime Scenes" of

Melanie Pullen

, a LA based, photographer and visual artist
.
This project was created for the lighting course of Michael Stiller, in the Master's Program of Exhibition and Experience Design, Fashion Institute Technology, NY.